From Drive | HCPCS: E0163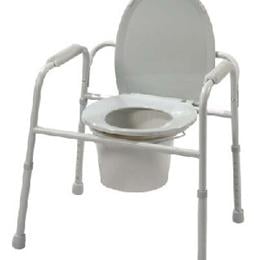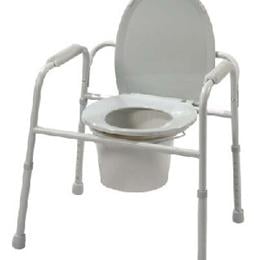 All-in-one commode reduces the number of items carried. Durable plastic snap-on seat with lid. Grey powder coated steel welded construction increases strength and durability. Removable tool free View more
All-in-one commode reduces the number of items carried.
Durable plastic snap-on seat with lid.
Grey powder coated steel welded construction increases strength and durability.
Removable tool free back.
Plastic arms for added comfort.

Comes complete with a 12 qt. commode bucket with metal handle, cover and splash shield.
Limited Lifetime Warranty.